Please take the following steps to gain access to Whiz Connect
Account Creation
Once you have been added to Whiz Connect, you will receive an invitation email. Select Confirm my account in the email to finish creating your account.
Note: You will have 14 days to create your account after receiving the email.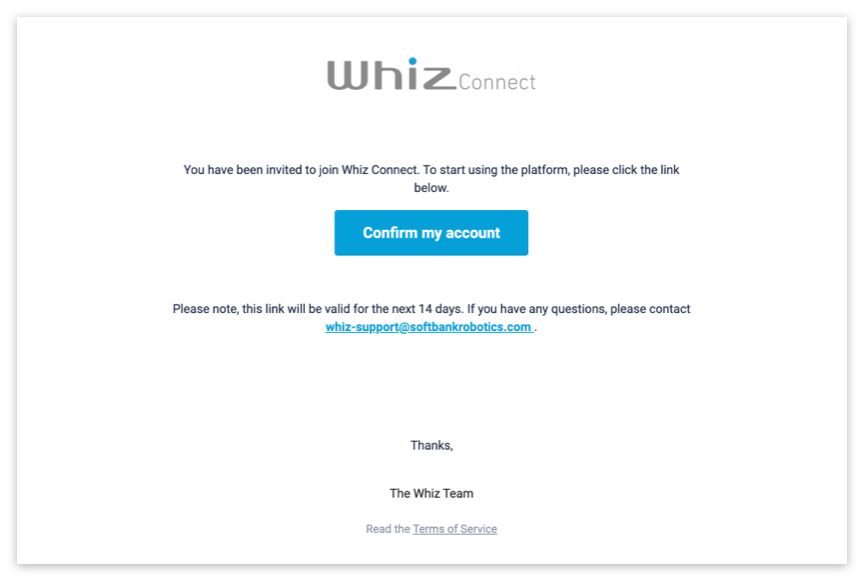 Creating a Password
After being redirected to Whiz Connect, you will be asked to create a password to finalize your account creation. Click the arrow to confirm your password.
Password must meet the following criteria:
At least 1 Lower case letter (a-z)
At least 1 Upper case letter (A-Z)
At least 1 Number (0-9)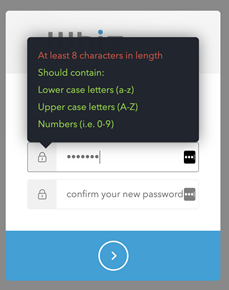 Account Creation Troubleshooting
The link to create an account will expire after 14 days. If you let the link expire, contact support at whiz-support@softbankrobotics.com and let them know you need to be invited again to the Whiz Connect US Portal. Include your name and email.
Reset Password
If you need to reset your password, select Don't remember your password? from the log-in screen. An email will be sent to your registered email address to reset the password.