Maintaining the Battery charger area
Before recharging the battery, check that no dust or dirt is present in the air vents on the charger.
Remove any dust or dirt from the air vents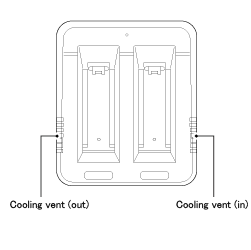 Check visually for anything abnormal (discoloration, corrosion) and for any abnormal sound, etc. from inside the charger.