Machine Set-up & Inspection
How do I check the Hopper Tray?
Check that the Hopper Tray is correctly installed. If it is not installed correctly, reinstall the Hopper Tray (⇒See 'Hopper Tray').
From the back of the machine, check if the Hopper tray is installed correctly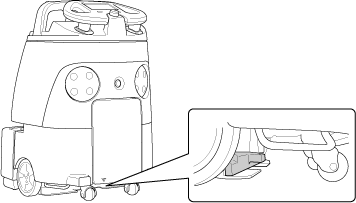 Watch video: How to clean the Hopper.
Download a copy of the Operational Manual